Happy Glass Puzzles 2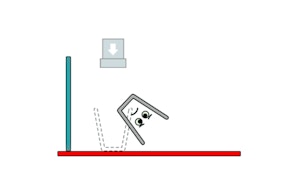 Happy Glass Puzzles 2
Immerse yourself in the delightful world of Happy Glass Puzzles 2, an entrancing addition to the genre of brain games and addictive games. This sequel exceeds expectations, combining charming graphics with ingeniously designed puzzle mechanics, delivering an experience that is as refreshing as the cool, crystal-clear water you are tasked to guide.
Our lovable protagonist, the Happy Glass, returns with a thirst for more. Your mission? Adjust sliders, press buttons, and maneuver obstacles to guide the water into the glass. The sense of satisfaction when you see that grin on Happy Glass, brimming with water and joy, is priceless.
The puzzles come in three different modes to master. Each mode offers an increasing level of complexity that challenges your cognitive abilities whilst providing immense fun. You'll find yourself immersed in this puzzling quest, as the game defies your expectations at every flow and ebb.
Beyond puzzles, this game pulls you into a complete aesthetic experience - unlock different skins and water colors as you progress through levels. These charming rewards add an additional layer of excitement to each puzzle solved.
In conclusion, Happy Glass Puzzles 2 stands out brilliantly from the crowd of brain and addictive games. It isn't just about solving puzzles – it's a blend of IQ challenge, skill honing, and sheer joy. Dive in today to quench your thirst for a genuinely refreshing gaming experience.
This game is perfect for anyone eager to stimulate their senses while busting stress - an ideal combination of engagement and relaxation. So why wait? Join millions of players worldwide who've tasted the pure joy of filling up this Happy Glass!
What are the best online games?