Happy Glass Puzzles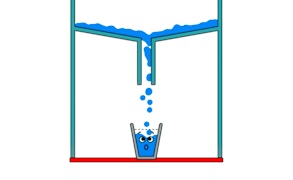 Happy Glass Puzzles
Immerse yourself in the world of enchanting puzzles with Happy Glass Puzzles, a game that effortlessly amalgamates fun games, brain games, and Addictive Games. No matter if you're a seasoned puzzle master or a novice who's just diving into the rich sea of brainteasers, this game has something for everyone.
The title itself is an enticing invitation to a cerebral feast. The tactile charm of Happy Glass Puzzles instantly hooks you as it employs every element to deliver a satisfying gameplay experience. Your wits are tested across three challenging puzzle modes, each meticulously crafted to tug at your problem-solving skills in unique ways.
The strength of this game lies in its variety. Each mode presents its own set of levels to complete, keeping even the most agile minds on their toes. From simple fill-the-glass challenges to complex structure manipulations, your grey cells will swiftly dance from one task to another.
The beauty of Happy Glass Puzzles is that it's playful yet mentally stimulating. It shines brilliantly as an example of finely balanced brain and fun games. The addictive nature springs not just from tirelessly striving for the 'perfect pour' but also from the exhilarating sense of achievement when the glass finally beams up 'happy'.
The endearing graphics and calming sound effects further complement your journey through intricate conundrums, making this game nothing short of a captivating symphony played on mental strings.
In conclusion, whether you're seeking some mild cognitive stimulation or yearning for hard-core brain exercise, Happy Glass Puzzles presents itself as an ideal pastime that wraps fun and learning in one neat package.
What are the best online games?