Gorgon Memory Match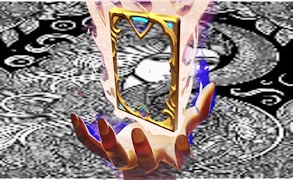 Gorgon Memory Match
Description
Dive into the world of Gorgon Memory Match, an engaging and immersive puzzle game. In this visually captivating game, players must shuffle and rearrange tiles to recreate a stunning image. The challenge? You need to remember the original picture as you manipulate blocks to achieve your target. The game tests your memory and problem-solving skills, offering an entertaining experience that captivates you until the last tile is in place.
How to play
The controls of the Gorgon Memory Match are simple but the challenge can be tricky. You just need to touch or click on the blocks to move them around. The objective? Recreate the original image by organizing the jumbled tiles. Remember, each move counts, so strategize your movements wisely to solve the puzzle in as few moves as possible.
Tips and Tricks
Success in Gorgon Memory Match relies heavily on your memory skills. Try taking a mental snapshot or even a real one of the initial image before it gets shuffled. Focus on matching smaller sections of the image first, rather than solving the entire puzzle at once. It's not a race against time so take your time and plan your moves.
Features
A visually appealing puzzle that tests your memory and logic skills.
Intuitive touch or click controls ideal for all age groups.
An immersive gameplay experience that keeps you engaged until you solve the puzzle.
A challenge that scales up gradually, offering endless entertainment.
What are the best online games?
Tags