Ghost Memory Match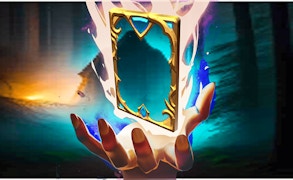 Ghost Memory Match
Description
In the enthralling world of Ghost Memory Match, you'll find a challenging and intriguing puzzle adventure. This game tests your skills with sliding blocks to form a complete image. It is not just a regular puzzle game, it unravels a picture hidden in scattered tiles. You're tasked with restoring the original image piece by piece, providing endless entertainment and cognitive challenges.
How to Play
To play Ghost Memory Match, simply use your mouse or touch screen to move the blocks around. You progress through the game by reconstructing the jumbled picture into its original form. The level is completed once you've successfully assembled the entire image, unlocking the next challenge for you to solve.
Tips and Tricks
In order to excel in Ghost Memory Match, focus on smaller sections of the puzzle at a time, rather than trying to solve the entire image at once. Also, remember that each move matters; think ahead before sliding any tile. Patience and strategy are key in this memory-testing puzzle game!
Features
Touch-compatible: Playable on both computer and touchscreen devices.
Cognitive challenge: Enhances memory and visual perception skills.
Variety of levels: Numerous puzzles with increasing difficulty.
Eerie atmosphere: Ghost theme adds an exciting twist to classic sliding tile puzzles.
What are the best online games?
Tags