Gas Station : Car Parking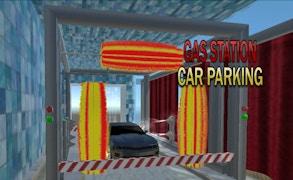 Gas Station : Car Parking
Immerse yourselves in the next big hit among car games and driving games, the breathtaking Gas Station: Car Parking. Unfold a thrilling adventure combining the exhilaration of auto car wash with the challenges of service station games, all under one roof! This innovative entry into parking games is designed to ignite your love for thrill, precision, and speed.
The standout feature of this game is its riveting gameplay that demands more than just mundane mouse clicks. As a top car driver, you will experience realistic automobile physics like never before. With intuitive control mechanisms which allow you to drive your car using either WASD or arrow keys, this game takes interactivity to a whole new level. Not just that, you can even switch on/off your car ignition with the press of a button (I).
Gas Station: Car Parking sets a benchmark by seamlessly blending intricate auto washing and meticulous service station tasks. Every level brings unique challenges that test your driving and parking skills in fascinating new ways. The visuals are eye-catching, making every gaming session an aesthetical delight!
This game steps up the ante on complexity with each level that passes by; making it a refreshing departure from other titles in the genre of parking games. As such, Gas Station: Car Parking necessitates strategic movements and planning for success.
In summary, Gas Station: Car Parking revolutionizes car games, through its combination of engaging gameplay mechanics and visually impressive graphics. It's no wonder this masterpiece is being hailed as one of the most exciting driving games in recent times.
I highly recommend Gas Station: Car Parking to anyone who aspires for an enlivening gaming experience infused with adrenaline-pumping action and stimulating challenges. Don't miss out on this invigorating ride!
What are the best online games?