Furious Speed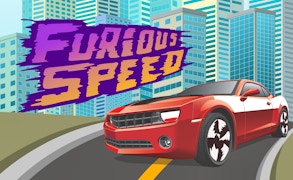 Furious Speed
Description
In Furious Speed, you'll find yourself in the driver's seat of a sleek sports car, racing at top speed against time, other drivers, and the law. This thrilling game immerses you in a high-octane world where quick reflexes and daring overtakes make the difference between victory or being caught by the cops. Score enough points and you can unlock even more amazing vehicles for future races.
How to Play
To play Furious Speed, use your arrow keys or touch controls to steer your car. The goal is to avoid colliding with other vehicles while trying to outrun the police cars chasing you. Score points by overtaking other cars, particularly those driving alongside your lane. Accumulate enough points and you'll unlock new, faster cars for an even bigger thrill.
Tips and Tricks
Stay alert in Furious Speed. The more risks you take with close overtakes, the more points you earn - but beware of collisions as they slow you down and put you at risk of being caught. Keep an eye out for police cars, they're faster and will try to edge you off the road.
Features
High-speed sports car action
Thrilling police chases
A variety of unlockable cars for diversified gameplay
Risk-and-reward system for overtaking other cars
Sleek graphics that bring the intense chase to life
What are the best online games?
Tags