Fruit Snake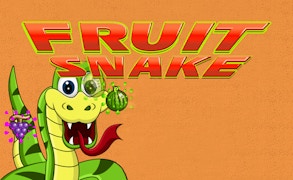 Fruit Snake
Description
In Fruit Snake, players embody a colorful snake with an endless appetite for fruits. The game is a refreshing take on the classic snake games, featuring vibrant graphics and engaging gameplay mechanics. As you navigate through the game, your goal is not only to eat as many fruits as possible but also ensure your snake doesn't collide into its own body, which keeps expanding with each fruit consumed.
How to play
Using your arrow keys, navigate the snake towards the appearing fruits on the screen. The more fruits you consume, the longer your snake gets. Be careful though, if your snake crosses its own path, it's game over! Your score increases each time you eat a fruit, and there's no time limit—so aim for snaking around as long as possible!
Tips and Tricks
To master Fruit Snake, always keep an eye on the tail of your snake. Remember to carefully steer clear of it while chasing after those tempting fruits. Play cautiously at first to understand how the growing length impacts movement, then gradually increase your pace.
Features
Vibrant graphics: The game displays colorful images that are easy on the eye.
Addictive gameplay: With no time limit and high-score incentive, Fruit Snake hooks players fast.
User-friendly controls: Simple arrow key navigation makes it easy for all age groups.
Classic Arcade Style: Echoes elements of traditional arcade games offering nostalgia for experienced gamers.
What are the best online games?
Tags