Fruit Chop Ninja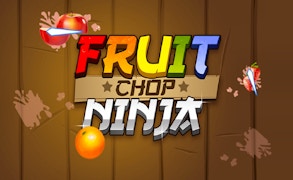 Fruit Chop Ninja
Description
In Fruit Chop Ninja, you assume the role of a swift, sharp-eyed Ninja, tasked with chopping as many fruits as possible within a set timeframe. In this fast-paced game, the fruits are thrown into the air and you must slice them before they fall, while avoiding bombs that are mixed in. The vibrant graphics and captivating gameplay make it a delight for all ages.
How to Play
The game is controlled by mouse movements. As the fruits are launched into the air, move your cursor across them to chop the fruit. Precision and speed are key as some fruits require multiple hits to be sliced. Avoid slicing bombs as this will result in game over. You progress by achieving higher scores within each round.
Tips and Tricks
Focus on slicing multiple fruits at once for combo points. Watch out for bombs carefully mixed with fruits to avoid ending your game prematurely. Also, master your speed and accuracy as higher level fruits require more hits to get chopped.
Features
Vibrant Graphics: Engaging visuals that keep players entertained.
Addictive Gameplay: The fast-paced action ensures a thrilling experience.
Cool Power-ups: Discover special power-ups that enhance your chopping capabilities.
High Score Tracking: Keep track of your best scores and strive to beat them.
What are the best online games?