Frog - Jumping on Clouds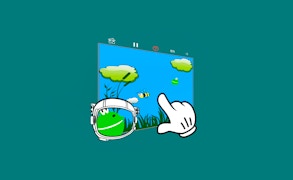 Frog - Jumping on Clouds
Description
Immerse yourself in the amphibian world of Frog - Jumping on Clouds, a thrilling, action-packed adventure game. You'll take on the role of a dynamic frog, leaping across precarious clouds in an effort to overcome various challenges and reach grand heights. It's not just about jumping; the game involves complex, strategic movements that require timing and accuracy to avoid falling from dizzying altitudes.
How to Play
The controls are straightforward with arrow keys or swipe motions for navigating the agile frog. Timing your jumps correctly is vital in order to prevent your frog from falling into the abyss. The game progresses in difficulty as you ascend higher, with narrower clouds and greater distances between them. The key is to focus on precision rather than speed!
Tips and Tricks
Ensure you have a firm understanding of the cloud pattern before you make your jump. Sometimes, waiting for a moment can lead you to spot an easier path upwards. Moreover, be aware of special power-ups that can enhance your jumping abilities or provide a safety net - they can be game-changers!
Features
Vibrant Graphics: The game boasts colorful visuals and smooth animations sure to captivate players.
Diverse Levels: Different stages present unique challenges requiring varied strategy.
Pick-Ups: Infrequent but helpful pick-ups throughout gameplay can give you an edge.
Addictive Gameplay: Simple controls but challenging levels make for an addictive gaming experience.
What are the best online games?