Fire Truck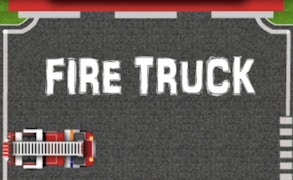 Fire Truck
Step into the world of strategic maneuvering with the enthralling game, Fire Truck. This game taps into your logical aptitude, testing your ability to clear a path for a fire truck to navigate out of a parking lot, positioning it as an unconventional spin on traditional car games.
The objective of Fire Truck is simple yet captivating; you take on the role of an unseen orchestrator, moving vehicles around in a packed parking lot. However, far from being just one of the myriad parking games, Fire Truck sets itself apart by integrating elements of strategy and logic, making every level a mind-bending puzzle.
In this dynamic environment, each level presents a new challenge where cars are haphazardly scattered, creating an immersive field ripe with challenges and obstacles to keep you captivated. The star of the show is always the fire truck—your goal is to free it from its asphalt confinement and guide it towards the exit.
The game's key strength lies in its ability to balance entertainment with mental stimulation. Whether you're a casual gamer looking for fun or an enthusiast seeking a challenge, Fire Truck does more than just scratch the itch—it delivers on all fronts.
In conclusion, Fire Truck isn't simply another addition to the roster of typical car games or mundane parking games; rather it's a test-bed for your strategy skills and logical thinking. A game that puts you right into high-pressure scenarios and expects nothing less than efficient problem-solving. So without further ado, let's start those engines and set course for victory!
What are the best online games?
Tags