Falling Cubes Game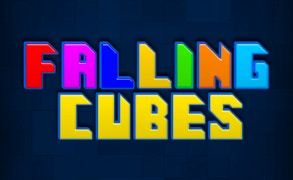 Falling Cubes Game
If you're a fan of block games or a nostalgic lover of Retro Games, then you're in for a treat with the Falling Cubes Game. Immerse yourself in this HTML5 Arcade Game that pays homage to one of the all-time classics – Tetris.
The Falling Cubes Game is like taking a trip down memory lane, bringing back the golden age of Tetris games. It captures the essence of the original game while offering an updated modern twist. As with traditional Tetriblox games, your goal here is to manipulate each falling block strategically, filling up horizontal lines and eliminating them from the screen.
This game not only captivates with its vintage charm but also tests your mental acuity and agility. Each falling block serves as a puzzle piece, with your screen being your canvas. Just like painting, except you're painting with cubes and lines instead of brushes and colors.
With its intuitive controls and seamless gameplay mechanics, even new gamers can easily pick it up but mastering it requires strategy and foresight-a perfect blend of simplicity and complexity.
The Falling Cubes Game manages to capture the addictive nature of classic Tetris games we all grew to love with its fast-paced action and easy-to-understand gameplay. It's not just about fast fingers; it's about planning, quick decision-making, and most importantly - having fun.
In this era dominated by next-gen graphics and immersive storytelling, it's refreshing to indulge in a game like this that brings back the simplicity and joy found in Retro Games. The Falling Cubes Game is a testament to the timeless allure of block games—it's quick, unpretentious, stimulating, absorbing - everything that made us fall in love with Tetris in the first place! So if you're looking for that nostalgic hit or just want to enjoy an engaging puzzle game- this is it!
In summation: Fans of Tetris games or anyone who appreciates an engaging brain teaser should not miss out on this spectacular addition to their gaming library!
What are the best online games?