Falling Ball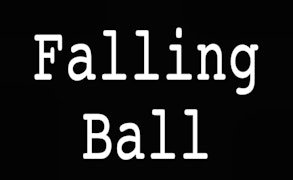 Falling Ball
Description
In Falling Ball, gravity is your best friend and worst enemy! The main objective is to let the ball fall down continuously, without letting it reach the top of the screen. This hyper-casual clicker game is a test of precision, speed, and timing. The lower you can keep the ball, the higher your score. It's a simple premise but provides plenty of addictive fun!
How to play
The game control is simple - just tap on your screen. However, mastering it requires time and skill. You need to tap at the right moment to keep the ball falling downwards and prevent it from going up. Each tap results in the ball dropping a bit more, but remember—the upward force is relentless so be quick with your tapping!
Tips and Tricks
Patience and speed are crucial here! Don't panic if the ball starts rising—just increase your tapping speed. It's important to find a rhythm with your taps to keep the ball falling steadily. Lastly, never underestimate gravity.
Features
The key distinguishing features of Falling Ball include:
Simple Controls: Just one-tap gameplay.
Addictive Mechanics: The difficulty increases progressively, providing endless challenge.
Sleek Design: Minimalistic art style for focused gameplay.
Score System: Keep crushing your high score.
What are the best online games?