Fairies Memory Match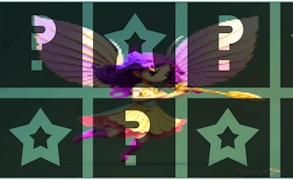 Fairies Memory Match
Description
Step into a mystical world with Fairies Memory Match! This enchanting game presents a classic puzzle format, requiring players to slide tiles and reform an obscured picture. Touch or click on the blocks to move them around the grid until the image of adorable fairies is complete. Whether you're a puzzle enthusiast or a fairy-lover, Fairies Memory Match guarantees a magical experience.
How to play
Navigate this wonderful fairy world with just the touch or click of your mouse! Select a tile to move it along the grid, with the objective of recreating the original fairy image. With each correct step, watch as the distorted picture gradually becomes clearer. Progress through multiple levels, each presenting a unique and charming fairy picture to complete.
Tips and Tricks
Keep your memory sharp! Some tiles may look similar, but each tile has a specific place. Notice subtle differences and use these clues to deduce their correct position. Don't rush - take your time to plan your moves strategically for efficient completion of each level.
Features
Soothing Graphics: Enjoy a visually stunning interface, complete with charming fairy images.
User-friendly Controls: Simple point-and-click mechanics make navigation easy for all ages.
Gradual Difficulty Levels: Encounter increasingly complex puzzles as you progress further into the game.
Mental Exercise: A fun way to test and improve memory skills while enjoying enchanting visuals.
What are the best online games?
Tags