Extreme Car Parking!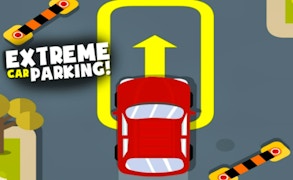 Extreme Car Parking!
If you're a fan of car games or a thrill-seeker in the world of driving games, prepare to buckle up and step on the gas for 'Extreme Car Parking!'. This game has, without a doubt, taken the online gaming world by storm, offering an electrifying combination of precision, speed, and excitement.
'Extreme Car Parking!' is not just another entrant in the cluster of online parking games. It sets itself apart with edge-of-your-seat gameplay and mind-boggling missions that put your driving skills to the ultimate test. This game plunges you into realistic scenarios where every turn, reverse, and stop needs your absolute attention if you intend to dominate the parking lots.
The heart-thumping action is only part of its allure. The game's visuals are stunningly lifelike - every car model is rendered down to the minutest detail - be it the glossy finish or the motor roar. The parking lots range from multi-level car parks to bustling city centers - each loaded with its own set of challenges that are bound to keep you riveted.
The beauty of 'Extreme Car Parking!' lies not just in its captivating gameplay but also in its simplicity and user-friendly design. Whether you are a veteran gamer used to navigating intricate controls or a beginner looking for fun diversion - this game delivers on all levels.
To wrap up this breakneck ride of a review: 'Extreme Car Parking!' offers an impeccable blend of excitement and challenge that will definitely appeal to all lovers of car games. Be it nailing that perfect parallel park or weaving through traffic with finesse - this game guarantees thrill at every turn!
What are the best online games?