Drunken Boxing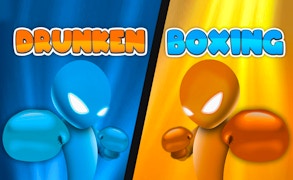 Drunken Boxing
Welcome to the thrilling world of Drunken Boxing, an electrifying offering in the fighting genre. Tailored for those who crave rapid-fire, intense bouts, this game is an exciting addition to the plethora of boxing-games in the market.
The distinct charm of Drunken Boxing lies in its intriguing concept. You are a tenacious boxer, throwing fast punches with unerring precision. Beware though, each punch consumes your Energy Bar. If you run out of energy, you find yourself defenseless, needing time to recover. This adds a layer of strategy to the game that's not often seen in most titles within two-player-games.
The gameplay is fast-paced yet masterfully balanced. Your fists fly with the speed of a lightning bolt but hit with the impact of a sledgehammer. The importance of managing your energy while executing your fighting strategy makes this game feel like a high-stakes poker match within a boxing ring.
Drunken Boxing features an engaging 1P mode and an incredibly fun 2P mode. Whether you're testing your skills against AI or challenging your friends to exciting matches, it's always exhilarating. The first player to reach a score of 5 wins the match and earns boasting rights.
In conclusion, Drunken Boxing presents an intriguing mix of fast-paced boxing action and keen strategic depth. Be it a solitary gaming sesh or friendly rounds with buddies on weekends, this title would surely have you on your toes adopting various strategies to keep that Energy Bar up and pounding punches!
If you fancy boxing-games, love strategic battles offered by most two-player-games, or are looking for a unique fighting game to quench your thirst for adrenaline, Drunken Boxing is definitely a knockout choice!
What are the best online games?