Drive And Park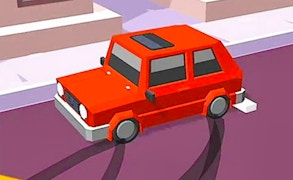 Drive And Park
Welcome to the adrenaline-fueled world of Drive And Park, where the thrill of high-speed racing meets the strategic challenge of parking. This gripping fusion of car games, driving games, and parking games is sure to keep you on the edge of your gaming seat.
The premise of Drive And Park is simple yet captivating: You are a driver with a mission to park cars, but this is no ordinary parking. With every successful park, you earn money which fuels your journey across the globe, collecting unique cars at each stop. The intuitive controls, facilitated through the left mouse button or space key, ensure an engaging driving experience.
Each stage in Drive And Park presents a fresh challenge. The parking spaces may be tight, and your driving skills will be put to the sternest test. However, remember that success is rewarding. The more money you rack up, the further you can travel collecting rare and exotic cars.
Drive And Park stands out among car games with its blend of fast-paced action and strategic thought. Whether you're a seasoned gamer looking for something new in driving games or someone seeking an interactive way to improve your real-life parking skills, Drive And Park serves up an immersive experience.
In conclusion, if you're seeking a break from traditional racing games without compromising on the high-octane action they offer, Drive And Park is well worth exploring. Its unique blend of speed and strategy sets it apart as one of the most engaging car parking games of its time.
What are the best online games?