Drag Racing 3D 2021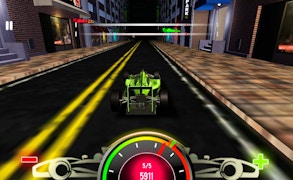 Drag Racing 3D 2021
If you're a fan of car games and driving games, then buckle up and get ready to burn rubber in Drag Racing 3D 2021. This game stands head and shoulders above the competition, offering a real-world drag racing experience for true enthusiasts. It is not just another one of those half-baked, side-scrolling wannabes. No, Drag Racing 3D 2021 is authentic, gripping, and downright thrilling.
The game provides players with the chance to channel their inner mechanic, allowing them to build and tune their cars until they are performing at their absolute peak. You'll feel like a pro as you navigate your way through Career Mode, gaining precious experience in intense, high-speed races.
If you're seeking more of a challenge and eager to test your skills, Drag Racing 3D 2021 has got you covered with its Dual Player Mode. Perfect for those who thrive on competition, this mode allows you to take on the very best in adrenaline-fueled 2 Player Mode showdowns. You'll find yourself going head-to-head with skilled competitors in tense battles that will have your heart pounding.
In conclusion, Drag Racing 3D 2021 is much more than just another addition to the roster of available Skill Games. It's a top-tier racing game that pushes limits and blazes new trails in mobile gaming. If raw power and the smell of burnt rubber stimulate your senses, then Drag Racing 3D 2021 is the game for you.
What are the best online games?