Dot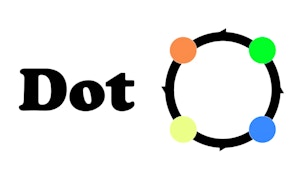 Dot
Description
In Dot, prepare yourself for a brain teasing challenge as you navigate your way through complex mazes. This addictive puzzle game tasks players with maneuvering a square to a specific location, all while aligning colored dots to corresponding squares. The rules are straightforward yet the limited steps add an engaging level of difficulty that will have you hooked.
How to play
In order to move your square, select either turn right or turn left. Your goal is to align all colored dots with their matching colored squares within the grid. But be cautious, as there's a strict limit on the number of steps you can take. The key is strategic planning and being mindful of every move!
Tips and Tricks
Don't rush! Planning your route before moving can save valuable steps and increase your chances of success. Keep in mind that not every move has to be towards the target square. Sometimes going in a roundabout way can lead to the best results.
Features
Puzzle-based gameplay: Test your logic and spatial skills.
Limited Steps: Increases the game's difficulty and adds an element of strategy.
Vibrant Colored Dots: A visual treat that aids in better navigation across the maze.
Addictive Mechanics: Simple yet engaging, perfect for gamers seeking a cognitive challenge.
What are the best online games?