Dodgee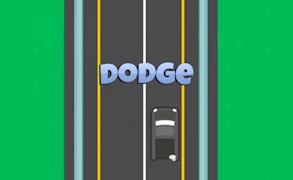 Dodgee
Description
Experience the thrill of high-speed evasion in Dodgee, an adrenaline-fueled car game. Put your quick reflexes to the test as you weave through highway traffic. Be ready to swerve and avoid as many cars as possible. Don't worry about collisions, you have three chances before it's game over. How long can you keep up this high-octane chase? Jump in and find out!
How to play
To navigate your vehicle, use the arrow keys on your keyboard. Your objective is simple: dodge as many vehicles as possible without crashing. You receive a point for each successfully dodged car. Remember, hitting a car isn't the end - you have three lives, so don't give up!
Tips and Tricks
Stay sharp and keep your eyes on the road! Look out for patterns in traffic and predict where gaps will open. Make subtle movements; quick jerking can lead to crashes. Remember, "slow is smooth, smooth is fast". Patience and practice are key to mastering this game.
Features
Straightforward Controls: Easy-to-learn controls make Dodgee accessible for all ages.
Addictive Gameplay: The exciting dodging mechanic keeps players coming back for more.
Merciful Lives System: Three lives give you room for error and chances to improve.
Rewarding Scoring: Points are awarded for each successful dodge, driving competitiveness among players.
What are the best online games?
Tags