Connect Dots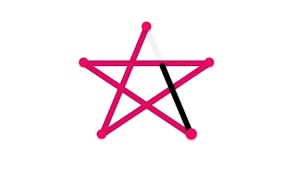 Connect Dots
When it comes to thrilling brain games, the captivating and perplexing world of Connect Dots stands in a realm of its own. This top-tier puzzle game ingeniously combines elements of intellectual challenge and casual entertainment, easily turning it into one of the most addictive games in the gaming sphere.
The essence of Connect Dots is as clear as it is captivating: the players are immersed into an ocean of different shapes represented by a series of dots. Your task? Weave your path through this universe by connecting these dots without overlapping your tracks. It might sound simple, but trust me - it's a journey that will challenge your brain cells like no other.
The striking simplicity yet complexity that Connect Dots brings to the table is unparalleled. It's one of those exceptional learning games that not only keeps you glued to the screen but also enhances your strategic thinking and problem-solving skills as you navigate through its intricately designed levels.
The game offers an impressive array of puzzles, ensuring that you never run out of challenges. With each passing level, you'll find yourself grappling with increasingly complex layouts, pushing you to stretch your creative muscles further than ever before.
In summary, Connect Dots succeeds magnificently in delivering a puzzling universe filled with intellectual stimulation and endless entertainment –truly a high point in its genre. So if you're on the lookout for an innovative puzzle gaming experience that simultaneously serves as an engaging brain workout, don't miss out on this gem. Remember to sharpen your wits before embarking on this mind-boggling journey because in the world of Connect Dots, every dot counts and every connection matters.
What are the best online games?