Color Ball Challenge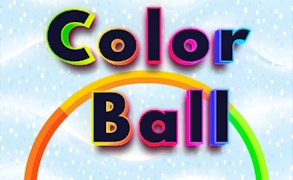 Color Ball Challenge
Description
Step into a world of bold shades and skillful moves with Color Ball Challenge. This vibrant arcade game will test your alertness and reflexes as you guide the colored ball through matching color patterns. The challenge builds up rapidly, keeping you on your toes as you navigate this color-switching journey. It's an aesthetically pleasing game bound to keep you engrossed.
How to play
In the Color Ball Challenge, your primary goal is to skillfully guide the ball through each corresponding color on the pattern to progress. The complexity increases as you advance, demanding quick reactions and precision. Control the game with simple mouse clicks or touchscreen taps, ensuring swift movement and correct color matching to continue your colorful voyage.
Tips and Tricks
A successful strategy in Color Ball Challenge involves keen observation and hand-eye coordination. Pay close attention to upcoming colors on the pattern and be ready to switch swiftly when necessary. Practice makes perfect, so don't hesitate to replay levels for mastery.
Features
Vibrant, eye-catching graphics that make gameplay visually appealing.
Intricate color patterns that increase in complexity over time.
A stimulating way to test your reaction speeds and precision.
Easily accessible from both browser and mobile devices for free.
What are the best online games?