Clam Memory Match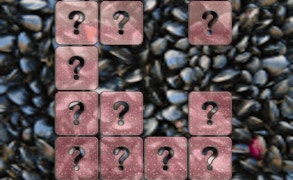 Clam Memory Match
Description
Dive into the oceanic world of Clam Memory Match, a delightful and classic puzzle game that stimulates your memory and problem-solving skills. In this game, you're presented with a jumbled picture that you must reassemble by strategically sliding tiles. With each move, the scene becomes clearer until the beautiful seashell image comes forth in its entirety.
How to Play
To play Clam Memory Match, simply touch or click on a tile to shift it. Your aim is to recreate the original clam picture. Progress is achieved as more of the image is correctly positioned, but don't get too comfortable - as levels increase, so does complexity.
Tips and Tricks
Look for corners and edges first when arranging the Clam tiles in Clam Memory Match. Remembering the initial layout can greatly help solve the puzzle faster. Don't rush; take your time to plan your moves strategically.
Features
Engaging Gameplay: The game offers engaging puzzle-solving gameplay that keeps players engrossed for hours.
User-friendly Interface: Clam Memory Match boasts an easy-to-understand interface, making it accessible for all ages.
Intriguing Levels: As you progress, new levels introduce greater challenges to keep the game thrilling.
Pleasant Graphics: The game presents attractive visuals with beautifully designed clam illustrations.
What are the best online games?
Tags