Catchy Ball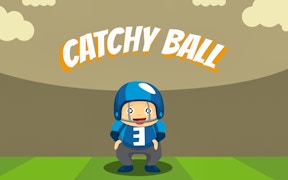 Catchy Ball
Description
Experience the thrill of arcade sports with Catchy Ball, a dynamic football-themed game. Your mission is not just to play, but to strategically halt the football. Demonstrating a flawless blend of coordination and reflexes, the game requires players to be intuitively active and sharp. Dive into this exciting quest and let your sporting spirit soar!
How to play
To dominate in Catchy Ball, you need sharp reflexes and perfect hand-eye coordination. Control your virtual player using the directional keys, or by touch if you are on mobile. The challenge escalates as the ball speeds up with each level. Stay focused and reactive to keep the football from crossing your line.
Tips and Tricks
Success in Catchy Ball relies on timing and anticipation. Pay keen attention to the ball's trajectory to predict its path and position yourself accordingly for a stop. Regular practice enhances performance, so play often! Remember, precision is paramount in this game.
Features
Intuitive Controls: Easy-to-use directional keys or touch controls suitable for all players.
Progressive Difficulty: The ball's speed increases with each level, challenging your reflexes.
Addictive Gameplay: A sport-based arcade game that keeps you engaged for hours.
Arcade-style Graphics: Enjoy simple yet appealing visuals that enhance the gaming experience.
What are the best online games?
Tags