Car Rush Game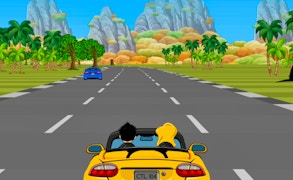 Car Rush Game
Unleash your need for speed with the highly addictive Car Rush, a standout in the realm of HTML5 racing games. As one of those exhilarating car games that have you gripped from the get-go, Car Rush offers an unparalleled driving thrill that is hard to match.
In Car Rush, you are thrust into three exciting worlds each boasting a unique track whose difficulty spikes as you progress. This game doesn't coddle its players - it tests their mettle with increasing challenges and obstacles. But, fear not - it's these challenges that keep you hooked, continually driving for that sense of accomplishment.
The gameplay conjures nostalgia for Retro Games, as bypassing obstacles boils down to quick reflexes and precision movements – unmistakably old-school elements any seasoned gamer will appreciate. The thrill doesn't stop there though! The clock is always ticking down in this high-octane frenzy of a game, adding yet another layer of adrenaline-pumping excitement.
If you're into driving games, Car Rush is a satisfyingly complex contender worth taking for a spin. What sets it apart from the competition is its unique balance between classic retro gameplay and modern racing dynamics.
In essence, Car Rush is more than just another member of the car games family. It's a riveting fusion of iconic retro gaming elements and contemporary driving excitement. A perfect blend of racing challenges and nostalgic vibes makes Car Rush an unmissable gem in the plethora of HTML5 games out there.
So, strap yourself in, rev up your engines, and prepare for an irresistible rush with Car Rush - where every lap is a thrilling adventure!
What are the best online games?