Car Park Puzzle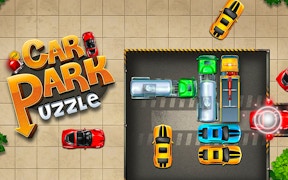 Car Park Puzzle
Get ready to rev your mental engines and dive headfirst into the complex world of Car Park Puzzle, a game that brilliantly combines elements of car games, escape games, and brain games. This unique fusion creates a potent gameplay cocktail that's as exhilarating as it is cerebrally challenging, making it a must-play for all fans of puzzle orientated gaming.
From the moment you start your engine in the beautifully rendered car parking lot, you'll find yourself ensnared in a maze of automotive chaos. With 24 meticulously designed levels, Car Park Puzzle will test your strategic capabilities and spatial awareness to their absolute limit. Each level offers a new intricate puzzle waiting for you to dissect, analyze, and ultimately solve.
The true beauty of Car Park Puzzle lies in its impressive infusion of genres. Pulling in elements from car games gives the puzzles an added layer of urgency and excitement. Furthermore, this game borrows liberally from escape games by requiring players to find a way to move their vehicle out of seemingly impossible parking situations.
This masterpiece doesn't merely stimulate your brain but also immerses you fully within its realistically portrayed parking scenarios. If ever you're feeling stuck, the integrated hints system is there to give you that much-needed nudge in the right direction.
In conclusion, whether you are a veteran fan of brain games or someone simply looking for a fresh gaming experience, Car Park Puzzle will satisfy your craving for challenging gameplay with its intricate brainteasers and captivating set pieces. So buckle up and prepare for an unforgettable journey through this mind-bending labyrinth of metal and motors.
What are the best online games?