Car Eats Car: Evil Cars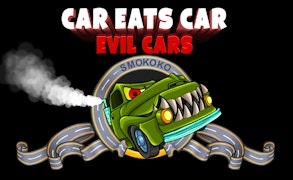 Car Eats Car: Evil Cars
Step into the pulse-pounding world of Car Eats Car: Evil Cars, a game that redefines the boundaries of car games. The gleaming heart of the driving games genre is reimagined in this adrenaline-pumping sequel to the classic Car Eats Car.
From the moment you take control of an evil car, you are swiftly plunged into a chaotic universe filled with relentless police and vigilant civil cars. This is not just another driving game; it's an epic amalgamate of police games and escape games. Prove your worth as an outlaw, aid your fellow evil cars in evading capture and plot their successful escape from prison.
Bigger, better, and more audacious than its predecessor, this game brings a new sense of urgency and thrill to the familiar mechanics. The creators have unbelievably succeeded in infusing humor into this robust framework, making it one of the most entertaining fun games on the market.
The concept is intriguingly simple – don't stand aside! Dive headfirst into action-packed missions and help these evil cars save their friends from imprisonment! Surprisingly, even these malevolent automobiles can show camaraderie and good soul.
Car Eats Car: Evil Cars is a testament to the exhilarating potential of car games when they're crafted with creativity and passion. This game compellingly combines elements from various gaming genres to offer a uniquely engrossing experience. It's not just about racing; it's about survival – it's about revolutionizing race!
If you're seeking an original driving adventure filled with heart-stopping action, relentless pursuit, untamed speed, and a dash of humor – your search ends here!
What are the best online games?