Buddy Jigsaw Puzzles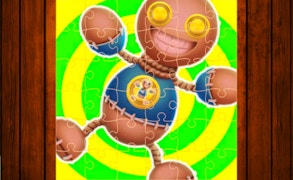 Buddy Jigsaw Puzzles
With its captivating approach towards enhancing the problem-solving abilities of players, Buddy Jigsaw Puzzles is a refreshingly engaging brain game that transcends age barriers. This fun game is not just another addition to the world of virtual challenges, but also serves as an inventive platform to edify players about the art of piecing ideas together like a jigsaw puzzle to solve intricate problems.
Buddy Jigsaw Puzzles, as its name suggests, opens up a universe of enigmatic puzzles, each narrating a unique story that's waiting for you to unravel. Deftly designed with varying levels of difficulty – easy, medium and hard, it encourages players to persistently push their boundaries and brush up their critical thinking skills.
For those who are new to this stimulating world of fun games and brain games, Buddy Jigsaw Puzzles comes as an ideal pick. It's not just a game, but also a splendid method of fostering bonds over brainstorming sessions. Whether you're playing with your children or competing against friends virtually, this game adds excitement and education in equal measures.
The wide selection of puzzles offered at video-igrice.com enhances the beauty of this game manifold. From jigsaw puzzles, brain teasers, pegged puzzles to mazes - every challenge here is synonymous with fascination and learning. Playing/ Solving Buddy Jigsaw Puzzles is more than just entertainment – it's an intellectual journey that successfully combines learning with leisure.
The compelling Jungian ethos - 'The sole purpose of human existence is to kindle a light in the darkness of mere being,' – resonates well with the spirit manifested by Buddy Jigsaw Puzzle. It's time you embraced your cerebral prowess and stepped into this mesmerizing world packed with fun and learnings!
What are the best online games?