Bright Ball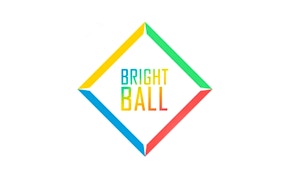 Bright Ball
Description
Bright Ball is a fast-paced, addictive arcade game that will challenge your reflexes and concentration. In this game, your objective is to guide the bright ball through intricate paths filled with various obstacles. The further you go, the more difficult the game becomes, making each level an exciting quest! The colourful graphics and engaging twist in gameplay make it a hit for all age groups.
How to play
The objective of Bright Ball is simple: keep the ball moving and avoid obstacles. Use your mouse or touchpad to guide the ball's direction and speed. Be careful not to collide with any barriers; otherwise, you'll have to restart from the beginning. The game's difficulty increases progressively, pushing you to hone your skills and break your previous records.
Tips and Tricks
To succeed in Bright Ball, remember that persistence and patience are key. Avoid rushing as it can lead to mistakes. Pay extra attention to sudden changes on the track and upcoming obstacles. Experiment with different routes; sometimes the less obvious ones might be an easier path.
Features
Addictive Gameplay: Fast-paced action that keeps players engaged.
Vibrant Graphics: Colorful, eye-catching visuals enhance gaming experience.
Evolving Difficulty: Progressively challenging levels keep the excitement high.
Skill Development: Hones reflexes, concentration and strategic thinking.
What are the best online games?