Bouncy Motors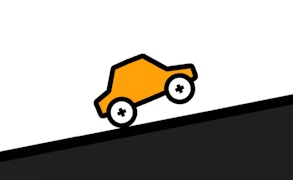 Bouncy Motors
If you've ever dreamed about driving a car that bounces rather than speeds, you're in luck. Bouncy Motors is an innovative entry in the genres of car games, driving games and skill games that will challenge your driving skills in an entirely new way. It's a unique and thrilling ride that will have you on the edge of your seat from start to finish.
The premise of Bouncy Motors is unlike any other: instead of a traditional racing car, you're put in control of a vehicle that bounces more like jelly than anything else. This gives the game its distinctive bounce-and-drive mechanic, which requires a careful blend of timing and precision to master.
But here's the kicker: Bouncy Motors is not just about bouncing and racing; it also tests your ability to navigate through deadly obstacles. Red zones are littered throughout the racecourse, and if you so much as touch them, a wheel falls off your vehicle!
In addition to red zones, there's another challenge lurking around every corner - icy patches. Navigating over these tricky surfaces is another hurdle to overcome. The ice will reduce friction between your wheels and the road surface and can send you skidding dangerously out of control if not handled cautiously.
In summary, Bouncy Motors offers an adrenaline-fueled adventure with its unique take on racing games. It perfectly blends skill-based gameplay with challenging obstacles for an enthralling gaming experience. This game isn't for everyone though - only those with nerves of steel and the reflexes to match should dare to take on this bouncy behemoth of a game. So, put your driving skills to the ultimate test and see how far you can bounce!
What are the best online games?