Blocky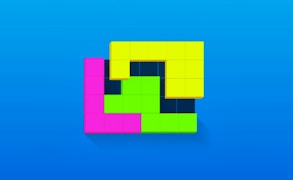 Blocky
Allow your mind to embark on an enthralling journey of strategic maneuvers and cognitive prowess as you venture into the expansive universe of Blocky, an engaging example of addictive block games engineered to provide not just entertainment but also a stimulating workout for your brain.
First off, let's dabble into its primary mechanics. Blocky offers an immensely satisfying mechanism that allows players to effortlessly drag and match all the blocks on the puzzle board. Your objective is straightforward yet tantalizingly trickier as you ascend higher levels; align all pieces on the board to secure a triumphant pass. This encapsulates the essence of classic brain games, infusing it with a modern twist that caters to the tastes of both ardent puzzle enthusiasts and casual gamers alike.
Drawing inspiration from traditional block games, what sets Blocky apart is its enduring appeal that swiftly morphs it from a leisure activity into an addictive pursuit. The game's irresistible allure lies in its simplicity. However, don't be misguided; this seemingly easy-to-play game can prove quite challenging, especially as you climb up the levels.
A point worth noting is how well Blocky embodies the concept of "easy to learn but hard to master"; a plateau seldom achieved in many puzzle games today. It's this skillful blend of challenge and engagement that stands testament to Blocky's homage to authentic brain games, keeping your neurons firing in delightful tandem with every move you make.
In final analysis, Blocky, with its well-structured gameplay and compelling design, presents itself not just as an interactive pastime but rather a delightful concoction of challenge and fun. Whether you're seeking an adrenaline rush from overcoming mind-bending puzzles or simply wish to unwind with some quality gaming time, Blocky readily serves up a feast for your gaming appetite.
What are the best online games?