BitLife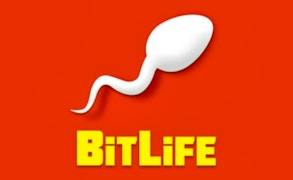 BitLife
BitLife: A Life Simulation Game Like No Other
Immerse yourself in an extraordinary
life simulation game
that transcends ordinary existence with
BitLife
. Ever felt your own life a tad too predictable? Desire to dive into a novel existence crafted to your liking? BitLife grants you this unique opportunity! Brace yourself for a wild ride as you navigate the vibrant realm of BitLife, an adventure filled with unforeseen twists and turns, unexpected challenges, and countless choices to shape your virtual destiny.
Break Free from Paywalls
Although some might claim that BitLife, like many other games, hides many features behind a paywall, this narrative couldn't be farther from the truth. In BitLife, the realm of possibilities is endless, the potential to sculpt a life of your dreams never fades. Ads? A necessary evil in free games that we've tamed to a tolerable level. Your enjoyment and satisfaction remain paramount to us!
Live Out Your Dream Life
A foray into
BitLife
is more than just a game. It's an expedition into the labyrinth of life, testing your decisions at every twist and turn. Will you choose the path of fame by pursuing an acting career, or navigate the challenges of old age? Will you prioritize health, happiness, appearance, or intelligence? One wrong move, and you might end up in a showdown with the law. But don't fret, BitLife is a world of endless possibilities, and each day presents a fresh start!
BitLife Controls – Simple, Yet Engaging
Make choices appropriate for your character's age.
Navigate life from infancy to old age, making choices at every stage.
Manage your finances, buy assets, start a business, or gamble it all away.
Choose your sexual orientation and find the love of your life.
Maintain your health and happiness by making the right choices.
Features of BitLife – What Makes it Stand Out?
BitLife boasts an array of features that distinguish it from its contemporaries. Bitizenship, for instance, is an exclusive reward that users can purchase with real money, and it comes packed with VIP benefits including an ad-free experience, special pets, and more. The game's interface, reminiscent of a diary, provides a delightful gaming experience as it catalogues the significant events of your character's life year by year.
Experience Life Differently with BitLife
Regardless of your dreams and desires, BitLife offers a platform to live them all. Ever dreamt of a job you couldn't land? BitLife's here to the rescue! It offers not just entertainment, but also a fresh perspective on life. And, the best part? Every player's experience is unique, shaped by their choices.
Players' Take on BitLife
Players have continually praised BitLife for its intriguing features and engaging gameplay. From frequent updates that keep the game fresh, to the satisfying balance between the paid and free versions, BitLife garners love from its diverse player base. However, as with any game, it does have its areas of improvement, but the BitLife team is continually working to perfect the gaming experience.
Conclusion
Whether you're a fan of life simulation games, or someone seeking a unique and exciting gaming experience, BitLife is a must-try. With a blend of simplicity and complexity, this game promises hours of engaging gameplay. Brace yourself for a journey through life, make your choices, and witness how they shape your destiny in BitLife.
What are the best online games?