Beach Drive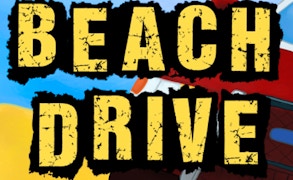 Beach Drive
Description
In Beach Drive, a gripping car racing game, you get to live your dream of zooming along a lush tropical beach in your favorite car. Your objective is to skilfully navigate the beach terrain avoiding obstacles, while collecting coins. The more coins you collect, the opportunity you have to upgrade your ride. This game ensures you can relive summer vacations anytime of the year!
How to play
This game is governed by simple mechanics which make it easy to master. Use the Arrow keys or WASD keys on your keyboard to control your car and avoid obstacles. Collect coins along your drive as these will be used for buying better and faster cars. Remember, the key is to go as fast as possible while avoiding collisions with obstacles.
Tips and Tricks
Maintaining a balance between speed and control is crucial in Beach Drive. Always keep an eye ahead for upcoming obstacles and adjust your speed accordingly. Also, try to collect as many coins as possible without compromising on speed, they make a huge difference in upgrading cars.
Features
Race in stunning tropical beach environments with beautiful graphics.
A variety of cars available for purchase using collected coins.
The game encompasses easy-to-learn controls ensuring quick gameplay grasp.
An interesting mix of speed, skill, and strategy guarantees hours of fun.
What are the best online games?