Basketball Challenge Online Game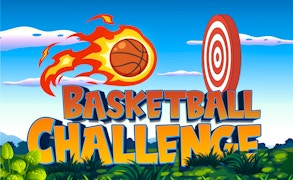 Basketball Challenge Online Game
Description
In the exhilarating world of Basketball Challenge, players are tasked with controlling a ball on a virtual court. The aim of the game is to accurately score baskets while navigating numerous obstacles that can thwart your progress. It's not just about shooting hoops, but also strategizing and mastering the art of dodging impediments.
How to Play
To play, simply navigate your ball using your mouse or touch controls. The game progresses as you successfully score baskets while avoiding obstacles. The challenge gets more arduous as you move forward, but perseverance is key to achieving high scores! You have limitless shots, so don't hesitate to take aim and shoot!
Tips and Tricks
Mastering the timing of your shots is crucial in Basketball Challenge. Always take into account the trajectory and velocity of your ball before shooting. In addition, it can be beneficial to plan your moves ahead of time to effectively bypass the obstacles.
Features
Innovative gameplay combining basketball with an obstacle course.
Smooth mouse and touch controls for easy navigation.
Pulse-pounding action that requires strategic thinking and sharp reflexes.
Lots of levels with increasing difficulty to keep you engaged.
What are the best online games?