Angry Pumpkin Basketball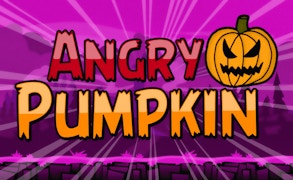 Angry Pumpkin Basketball
Description
Get ready to set your shots on fire with Angry Pumpkin Basketball. This game takes the classic sport and blends it with a supernatural twist. You'll be shooting flaming pumpkins instead of balls, aiming to score through ghastly hoops against a chilling backdrop. The spine-chilling setup and gripping gameplay make it much more than just another basketball skill game.
How to play
The controls of Angry Pumpkin Basketball are simple. Use your mouse or finger (on touch devices) to adjust the trajectory of the shot and release to launch the flaming pumpkin. The aim is to score as many points as you can within the given time limit. Remember, your precision and quick reflexes matter the most!
Tips and Tricks
Don't rush your shots in Angry Pumpkin Basketball, take time to carefully aim before releasing each shot. Try banking shots off walls whenever possible for better angles on tougher baskets. Also, focus on hitting consecutive shots for extra points through combos.
Features
Gothic Aesthetics: The game features an eerie yet captivating theme with pumpkins, ghouls, and dark environments.
Dynamic Gameplay: Each round offers a different challenge with randomly placed baskets.
Arcade Style Scoring: Rack up high scores within given time limits.
Progressive Difficulty: As your scores increase, the game gets tougher, ensuring an engaging experience.
What are the best online games?