4WD Race Legend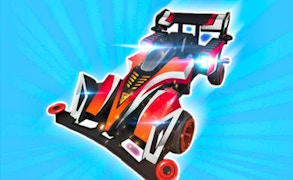 4WD Race Legend
Prepare for a nostalgia-fuelled journey that rockets you back to your childhood, as you engage in one of the most thrilling car games of the year, 4WD Race Legend. This game is not just about the huge adrenaline rush that comes with high-speed driving games; it's also crafted with such intricacy that it instantly transports you back to your childhood days. A callback to the iconic Japanese anime 'Bakusou Kyoudai Let's & go MAX', this game is replete with an array of mini race cars, reminiscent of those exciting anime sequences.
The heart of 4WD Race Legend lies in its ability to refine your skill games prowess. Assembling parts and participating in mini-matches gives players a sense of achievement and drives them further into this adrenaline pumping experience. With rewards earned serving as a key to unlock even more compelling vehicles, it offers an addictive progression system that keeps you yearning for more.
The essence of 4WD Race Legend not only embodies every element car enthusiasts desire in their favourite driving games, but also provides an immersive environment waiting for players to explore. The pleasure derived from unlocking and testing various mini cars is akin to unwrapping a much-anticipated gift on Christmas morning. The unlockable vehicle roster keeps expanding as you progress, making for a truly rewarding in-game experience.
In conclusion, if you're on the hunt for car games that perfectly encapsulate the joy and thrill found within skill-based driving games, then 4WD Race Legend is the one for you. Whether it's capturing the feeling of our joyful childhood or delivering intense racing moments, it indeed stands as a testament to what wonderful experiences game developers can deliver today.
What are the best online games?