Sweet Sugar Rush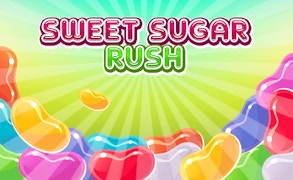 Sweet Sugar Rush
Description
Dive into the sweet world of Sweet Sugar Rush, a captivating puzzle game. The board is filled with varied colored sugar pieces that you need to organize for points. Connect three or more identically colored sugar pieces in any direction, causing them to disappear, and new ones will drop down. The combinations can lead to chain reactions, promising extra points.
How to Play
The game starts with arranging the colored sugars on your board into lines—vertical, horizontal, or diagonal. To do so, swap two adjacent sugars to create a matching line of three or more. After a match is made, those sugars will be eliminated and replaced with new ones, potentially creating more matches. Your progress and score enhance with the number of matches made.
Tips and Tricks
To maximize your score, aim for multiple matches with one move. Also, anticipate the falling sugars that will replace those eliminated to make more potential matches. The more chain reactions you achieve, the higher your score rockets.
Features
Engaging Gameplay: Matching colorful sugar pieces keeps you entertained.
Puzzle-solving: A challenge for your brain as you strategize your moves for high scores.
Mesmerizing Graphics: Bright, colorful designs that are pleasing to the eye.
Addictive Strategy: The desire to best your previous score keeps you glued.
What are the best online games?
Tags