Rogue Ball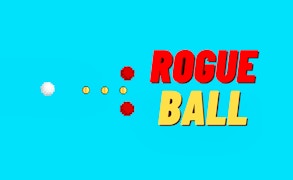 Rogue Ball
Description
Rogue Ball is an addictively challenging and captivating puzzle game where you must maneuver a ball through a series of complex mazes. The game invites players to test their skills and patience with its intricate designs and tricky turns. Every level is filled with exciting obstacles to overcome, which add a significant difficulty factor.
How to play
To play Rogue Ball, use your mouse or touch controls to control the ball's movement. The main objective is to navigate the labyrinth without hitting any walls or obstacles. Also, collect power-ups along the way to assist you in completing levels. Your progress in the game is determined by how many levels you can successfully complete without failing.
Tips and Tricks
The key to success in Rogue Ball involves careful planning and observation. Always review the maze layout before moving your ball and remember that speed isn't always the best approach. Collect as many power-ups as possible, they can be lifesavers when navigating more complicated levels.
Features
Intricate Mazes: Each level presents thrillingly complex maze layouts that will challenge your problem-solving skills.
Power-ups: Gather various power-ups throughout the game to improve your chances of success.
Lives System: Make mistakes without worrying thanks to the lives system that allows multiple attempts at a level.
Flexible Controls: Play comfortably with both mouse and touch controls available.
What are the best online games?