Red is Dead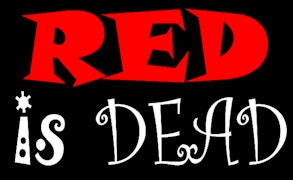 Red is Dead
Description
In Red is Dead, you have the thrill of navigating a dynamic ball through an arena packed with both dangerous and rewarding balls. The objective is simple: knock other balls to score points, but watch out for the multiplying red balls which can end your game instantly. There's also a special blue bonus ball that can turn the tables, giving you the power to destroy red balls for a limit of 10 seconds.
How to play
Controlling your ball is as easy as using your mouse or arrow keys. But mastering the game requires anticipation and skilled movement. To accumulate points, head straight into non-red balls. Avoid the increasing red balls at all costs, unless you've scored 50 points and destroyed the special blue ball. This brief power-up grants you 10 seconds of invincibility to wipe out all red threats.
Tips and Tricks
Always keep moving and avoid corners where you could get trapped by red balls. Try to save the blue bonus ball until there are more red balls on the screen. Remember, destroying this blue savior will grant you a short period of immunity where you can freely wipe out the menacing reds.
Features
Straightforward control scheme utilizing mouse or arrow keys.
Intriguing gameplay dynamics with constant threat and reward systems.
A special blue ball that grants temporary immunity from fatal reds.
An escalating difficulty level as each destroyed ball introduces a new red threat.
What are the best online games?