Red Boom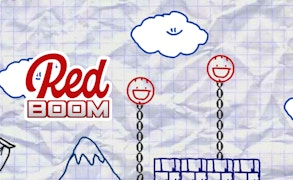 Red Boom
Description
In Red Boom, you navigate a whimsical paper world, aiming and launching powerful cannonballs to burst all the crimson balloons before they escape off-screen. Each level presents a fresh challenge with more than 50 unique stages awaiting your skills. Be prepared for addictive gameplay as you trial and error your way to popping perfection!
How to Play
To play, simply use your mouse to aim the cannon and left-click to shoot. The main objective is to pop all the red balloons within each level before any float out of bounds. Mastering precision and timing will help you advance further into the game. Progress is saved after each completed level.
Tips and Tricks
Remember, speed is not always essential. Sometimes it's better to wait for the perfect angle rather than rushing your shot. Also, take advantage of the game's physics - bouncy walls can help reach difficult spots! Pay attention to the balloon patterns for better planning.
Features
Over 50 Challenging Levels: Each offering a unique puzzle configuration.
Addictive Gameplay: Easy-to-learn controls but requires finesse and strategy.
Creative Design: Cute paper-style graphics bring charm to every stage.
Saved Progress: Pick-up where you left off with saved progression after each level completion.
What are the best online games?