Punch ball!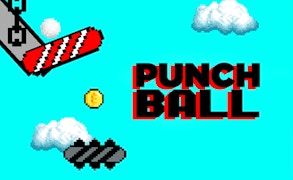 Punch ball!
Description
In Punch ball!, immerse yourself in retro arcade action and showcase your power-packed punches. This skill-based game tests your timing abilities as you aim to launch a pixelated ball into the sky, seeing just how high you can get it to go. The higher you punch, the higher your score gets! It's all about precision, timing and power in this addictive arcade-style game.
How to Play
Punch ball! is easy to understand but tricky to master. Simply tap or click at the right time to deliver a well-timed punch and send the ball soaring. Be careful not to miss, as it can result in a game over. Your progress is measured by how high you manage to punch the ball in each attempt, so aim for the stars and score high!
Tips and Tricks
Practice your timing skills as it's crucial in Punch Ball! Higher punches often require extremely precise timing. Keep an eye on the movement of the ball, predicting its trajectory can help you land successful punches. Stay persistent and keep refining your strategy!
Features
Retro Arcade style: Enjoy a classic pixel game look.
Addictive gameplay: It's easy to play but hard to master, providing endless fun.
Skill-based: Enhance your timing skills while playing.
Progressive difficulty: The higher you go, the more challenging it gets.
What are the best online games?