Plugin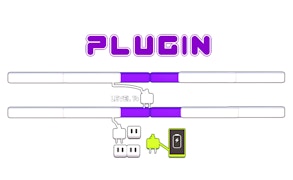 Plugin
Description
Delve into the electrifying world of Plugin, a groundbreaking puzzle game that tests your logical reasoning. In this engrossing game, players are tasked to succeed in connecting a variety of modern appliances to their respective power sources amidst intricate levels. The game escalates in difficulty with every level, challenging your problem-solving skills and stimulating your intellect.
How to play
The gameplay is simple and straightforward. The player must drag and drop the appliances to be connected with their power sources. Follow the power lines visually represented on screen to ensure correct appliance-to-power source matching. Scoring is dependent on how efficiently and quickly you can solve the puzzle for each level. The game continues with progressively complex levels designed to challenge the player's logic and strategy.
Tips and Tricks
Be sure to plan your moves ahead before beginning each level. Randomly plugging appliances can result in losing valuable time. Focus on the layout of each level as well - patterns often repeat so mastering these can help you solve puzzles much faster.
Features
Straightforward Controls: Simple drag-and-drop mechanics make it easy for anyone to start playing.
Variety of Levels: Numerous levels of varying complexity provide a constant challenge.
Intellectual Gameplay: Stimulates logical reasoning and problem-solving skills.
Addictive Fun: An entertaining way to pass the time while engaging your mind.
What are the best online games?