Phone for Kids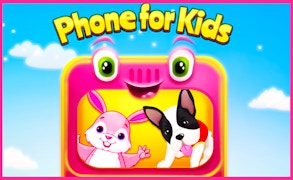 Phone for Kids
Description
Phone for Kids is an engaging educational game that turns learning into a delightful experience for your little ones. The game intertwines classic nursery rhymes with charming visuals to teach numbers and letters, offering an enjoyable learning journey for kids. Children are engaged in musical games and intriguing visuals that stimulate their interest while enhancing their number and letter recognition skills.
How to Play
This straightforward and kid-friendly game is easy to play. The game starts by presenting children with numbers, letters, or notes displayed on cute pictures. They have to click on the correct images, responding to the corresponding nursery rhyme. The process nurtures their grasping power in a fun manner. Advanced levels involve bigger numbers and complex words, encouraging progressive learning.
Tips and Tricks
To make the most out of Phone for Kids, encourage your children to sing along with the nursery rhymes. This will help reinforce number and letter recognition. Also, engaging them in repeated playing helps improve their memory skills and instills a fun-loving attitude towards learning.
Features
Educational Games: Enhances number, letter, and music recognition.
Vibrant Visuals: Engaging artwork that appeals to children's curiosity.
Nursery Rhymes: Classic songs that make learning enjoyable.
User-friendly Interface: Easy-to-navigate design suitable for kids.
Gentle Progression: Difficulty increases gradually promoting continuous learning.
What are the best online games?