NoSquare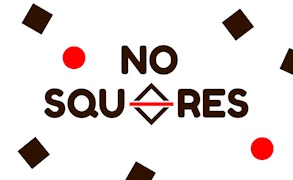 NoSquare
Description
Welcome to NoSquare, a hyper-interactive arcade game that tests your reflexes and precision. Navigate a fast-paced digital realm, where every move counts! Your mission is to outsmart the pesky squares that obstruct your path, whilst gathering the vital circles to magnify your score. From visually appealing interfaces to escalating difficulty levels, this game is bound to keep you on the edge of your seat.
How To Play
Control your game avatar with simple touches or mouse drags. Dodge the squares and collect the circles scattered across the screen. There's no place for hesitations; make swift moves but stay accurate and timely. Be aware, as the pace picks up, challenges get tougher, calling for improved agility and braver decisions.
Tips and Tricks
Focus on dodging squares first; collecting circles should be secondary. Adapt quickly to the game's speeding pace - swiftness is key. Understand patterns in square distribution over time for better performance. Keep calm under pressure; panic-driven decisions could end your run.
Features
Intuitive and easy-to-master controls.
Pulse-racing pace and escalating difficulties.
Slick graphics and smooth gameplay.
Addictively challenging gameplay offering endless entertainment.
What are the best online games?