Neon Jump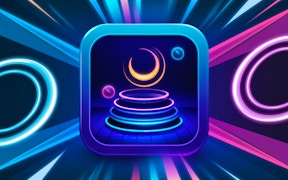 Neon Jump
Description
Experience the electrifying world of Neon Jump Online, an endlessly entertaining and engaging game. The concept is simple and the controls are easy to master, but the game itself is beautifully challenging. Keeping your neon ball in play requires dexterity and skill, as you jump from one platform to another in this mesmerizing neon universe.
How to Play
To navigate your neon ball, simply click or tap on the screen. The ball will automatically jump and it's your job to guide its trajectory to land safely on the platforms. Progress in the game is determined by how far you can get without falling off a platform or hitting an obstacle. The further you progress, the more difficult it becomes.
Tips and Tricks
Timing is everything in Neon Jump. Don't rush, take your time before making each jump for a safe landing. Beware of moving platforms and always aim for stationary ones if possible. Lastly, keep an eye out for power-ups as they can provide a significant boost to your performance.
Features
Simple Controls: Just click or tap to make the neon ball jump.
Addictive Gameplay: Easy to start but hard to master.
Vibrant Neon Universe: Eye-catching graphics with neon theme.
Infinite Replayability: No two games are ever the same.
What are the best online games?