Luxury Wedding Limo Car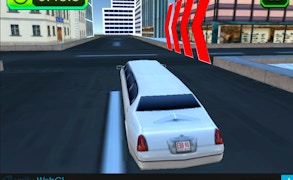 Luxury Wedding Limo Car
Get set for an electrifying ride with Luxury Wedding Limo Car, an exceptional addition to the arena of car games. Every bit as glamorous as its title suggests, this game puts you in the sumptuous driver's seat of a majestic limousine, setting you off on a riveting journey like no other.
This is not simply about fast cars and furious races; it's a driving game that blends pace with precision. You are not just speeding down the streets but also tasked with escorting a bridal couple to their wedding in style. It's about ensuring they arrive on time and in one piece, making it a thrilling venture into the realm of simulator games.
From the moment you start your engine, you're thrown into an environment that boasts both realistic physics and exquisite graphics. Each detail is so meticulously crafted that it gives you a feel of piloting an actual wedding limo - yes, steering luxury has never been this palpable!
Of course, what's driving without parking? For all who enjoy the challenge and precision of parking games, Luxury Wedding Limo Car doesn't disappoint. The onboard controls are designed to be user-friendly yet challenging enough to test your skills and reflexes.
In conclusion, Luxury Wedding Limo Car stands out as a unique blend of speed and simulation with its own dash of matrimonial glamour. Whether you're an ardent fan of car games or new to gaming altogether, this game promises to offer an engaging experience filled with tension, thrill, and undeniable fun. So buckle up and let Luxury Wedding Limo Car drive you to gaming bliss!
What are the best online games?