Flipper Two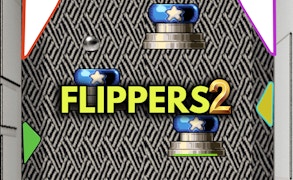 Flipper Two
Description
Welcome to the fascinating world of Flipper Two, a striking blend of arcade aesthetics and exhilarating gameplay. In this throwback to classic pinball, you're tasked with navigating a ball through intricate mazes and obstacle-laden pathways using the flipper. True to its retro spirit, this game offers fast-paced action and tests your reflexes unlike any other.
How to Play
To play Flipper Two, simply use your arrow keys or mouse to control the flippers. As you guide the ball, avoid obstacles while aiming for high scores via bonus points and power-ups. Remember, timing is everything in this game. Your progress is gauged by your score, so push for those high points!
Tips and Tricks
Avoid rushing as patience is key in Flipper Two. Carefully observe the ball's direction before hitting it with the flipper. Watch out for power-ups as they provide bonus points and increases your chance of getting a higher score.
Features
Retro-inspired graphics: Engage with appealing retro visuals taking you back to classic arcade days.
Intricate Pathways: Navigating through varying mazes adds an enjoyable challenge.
Power-ups: Boost your performance by collecting helpful power-ups along the way.
High Score system: Push your gaming skills to the limit as you aim for that top spot on the leaderboard.
What are the best online games?