Flash Candy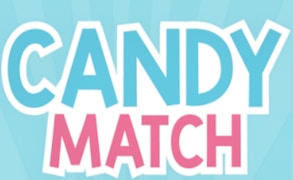 Flash Candy
Description
Embark on a vibrant journey with Flash Candy, a captivating match-3 game. The gameplay revolves around aligning identical candies to rack up points and beat your personal best score. You will be entranced by its colorful interface, but make no mistake, it demands sharp intellect and strategic moves to master. Let's see how far you can go in this candy-filled extravaganza!
How to play
The controls are quite simple: just use your mouse click or touch screen to select and drag matching candies into rows or columns of three or more. The game progresses as you successfully align candies, thereby boosting your score. Keep an eye on the timer; speed and strategy are crucial!
Tips and Tricks
Pay attention to candy patterns, as identifying potential combinations can save valuable time. Prioritize creating candy combos, as these earn more points than standard matches. Lastly, quickly clear out blockers; they can hinder your progress.
Features
Vibrant graphics that make gameplay engaging.
User-friendly interface that caters to all ages.
A pulsating timer that adds an element of thrill.
An unlimited number of levels for endless fun.
What are the best online games?
Tags