Fairy Woods Hidden Objects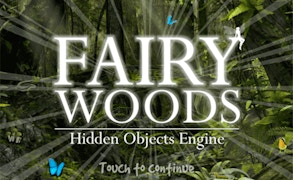 Fairy Woods Hidden Objects
Description
In the enchanting Fairy Woods Hidden Objects game, dive into a magical forest filled with fascinating creatures and hidden treasures. Players exercise their observation skills by finding various disguised objects throughout the vibrant scenery. The gripping storyline, rich visuals and relaxing music transport players into a world of mystery and discovery.
How to play
The game controls are very simple with click-based mechanics. Players must explore different areas of the woodland, searching carefully for hidden items listed at the bottom of the screen. Progression is based on successfully finding all needed objects, which uveils new captivating sections of the fairy woods.
Tips and Tricks
Patience is key in Fairy Woods Hidden Objects. Don't rush, take your time to scan the scenery thoroughly. Remember, some items may blend in with their surroundings exceptionally well. For difficult finds, use the hint function for assistance.
Features
Puzzle-based storyline: Connect clues through hidden objects to uncover a captivating fairy tale.
Rich graphics: Experience surreal forest visuals that make gameplay thrilling and immersive.
Engaging sound effects: Listen to calming background music and vibrant sound effects that enhance your gaming experience.
Earn hints: Collect hints throughout gameplay to assist you in discovering well-hidden objects.
What are the best online games?
Tags