Crash the Comet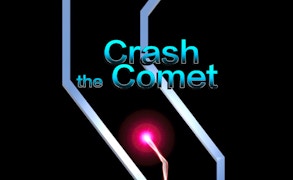 Crash the Comet
Description
In Crash the Comet, you are tasked with an exciting mission. You must maintain a speeding comet on its fast-paced track, a feat that will consistently test your reflexes and decision-making skills. The game is designed to keep you on edge, with the speed of the comet constantly increasing. In particular, the two hands mode presents a thrilling challenge that may result in an immediate crash!
How to play
To play Crash the Comet, you need to control the comet's path by employing swift navigation techniques. The game becomes progressively difficult as your comet gains speed. With every level, you're tested for better control and quick decision-making. In the two hands mode, be prepared for double trouble - it requires exceptional coordination skills for successful gameplay.
Tips and Tricks
Patience and constant focus are key when it comes to Crash the Comet. Stick with maintaining steadiness rather than rushing through, even though your comet is picking up speed. In two hands mode, practice coordination between both hands before taking on higher speeds.
Features
A challenging game designed to test your reflexes and decision-making skills.
Progressively fast-paced gameplay with comets that constantly gain speed.
A thrilling two hands mode that doubles up the challenge.
Gorgeous graphics with realistic comet paths and exciting sound effects.
What are the best online games?