Cherry Inhere-Circle Pong King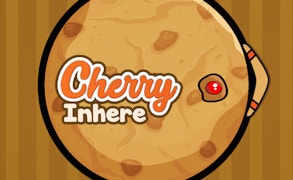 Cherry Inhere-Circle Pong King
Description
Welcome to Cherry Inhere-Circle Pong King, an intense and thrilling arcade game that tests your anticipation and hand-eye coordination. The game is designed around a simple yet challenging concept: keep a ping-pong ball inside a circle for as long as possible. This addictive ping pong game gets more challenging with increased difficulty levels and is sure to keep you hooked for hours on end.
How to play
The controls are straightforward, making it easy even for beginners. Use your mouse or touch controls to move the paddle and keep the ball from escaping the circle. Your challenge here is not just about quick reflexes but also about anticipation. The more you manage to keep the ball inside, the higher your score. But beware, the game speeds up, testing your skills to their limits.
Tips and Tricks
Mastering Cherry Inhere-Circle Pong King involves developing a keen eye for anticipating where the ball will go next. Don't focus solely on following the ball; instead, try figuring out its path based on its speed and angle of bounce. Remember, practicing patience and control will eventually lead you to be a Ping Pong king.
Features
Addictive Gameplay: The simple yet intriguing idea of keeping a ball in a circle makes it an addicting game.
User-Friendly Controls: Easy-to-use controls enable anyone to play without any difficulties.
Skill Development: This game enhances your anticipation skills along with hand-eye coordination.
Different Difficulty Levels: As you move forward, the game becomes more challenging, keeping you engaged for longer.
What are the best online games?